Metal Fire Extinguisher (Class D)
Metal Fire Extinguisher (Class D)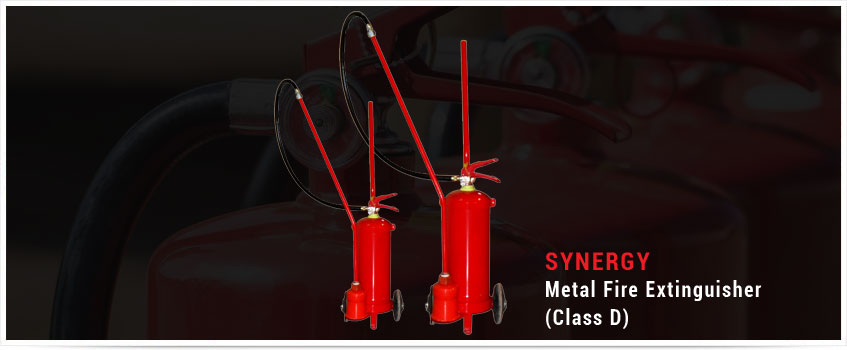 Features
This is a Dry Chemical Powder Based Fire Extinguisher suitable for fighting Metal Fires.
Metal fires pose special problems to the fire fighting operations.
Water or foam cannot be used as fire extinguishing agent because many metals react violently with water even at room temp.
Ordinary dry chemical powders are not suitable for fighting metal fires.
Technical Details
| | |
| --- | --- |
| Content | TEC Powder |
| Capacity | 05, 10, 25, 50 & 75 kgs. |
| Suitable for Class | D |
| Approvals | CE Mark |