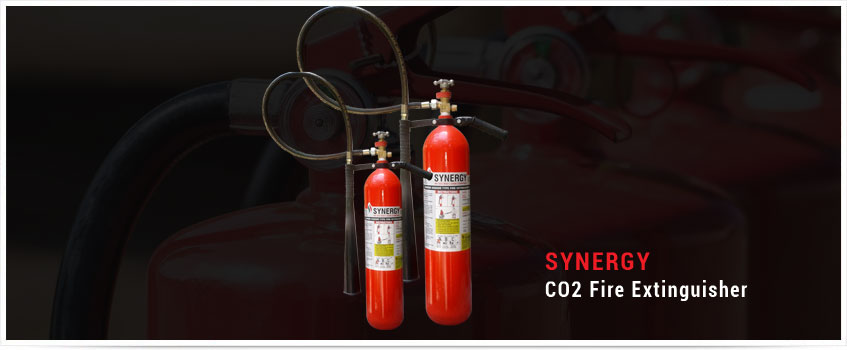 Features
Synergy Brand Carbon Dioxide extinguishers contain pressurized liquid carbon dioxide, which turns to gas when expelled.
The main advantage of CO2 fire extinguishers is that the agent does not leave residue after use.
It is discharged as a white cloud of "snow" which smothers a fire by eliminating oxygen.
It is effective for Class B and C flammable liquids and is electrically non-conductive.
Carbon Dioxide is a clean, non-contaminating, odourless gas.
Ideal Uses
Chemical and manufacturing plants, oil rigs, rail yards, warehouses, constructions sites, parking garages, airport ramps, boat docks and large laboratories.